Print & Ship with blue:
The complete e-commerce fulfillment platform
Connect and create best-priced shipping labels
blue™ is a powerful Print&Ship platform, which provides a complete fulfillment solution for all-size retailers who want great rates, multiple carrier options and instant label printing. blue™ helps you save money, time and resources.
Learn more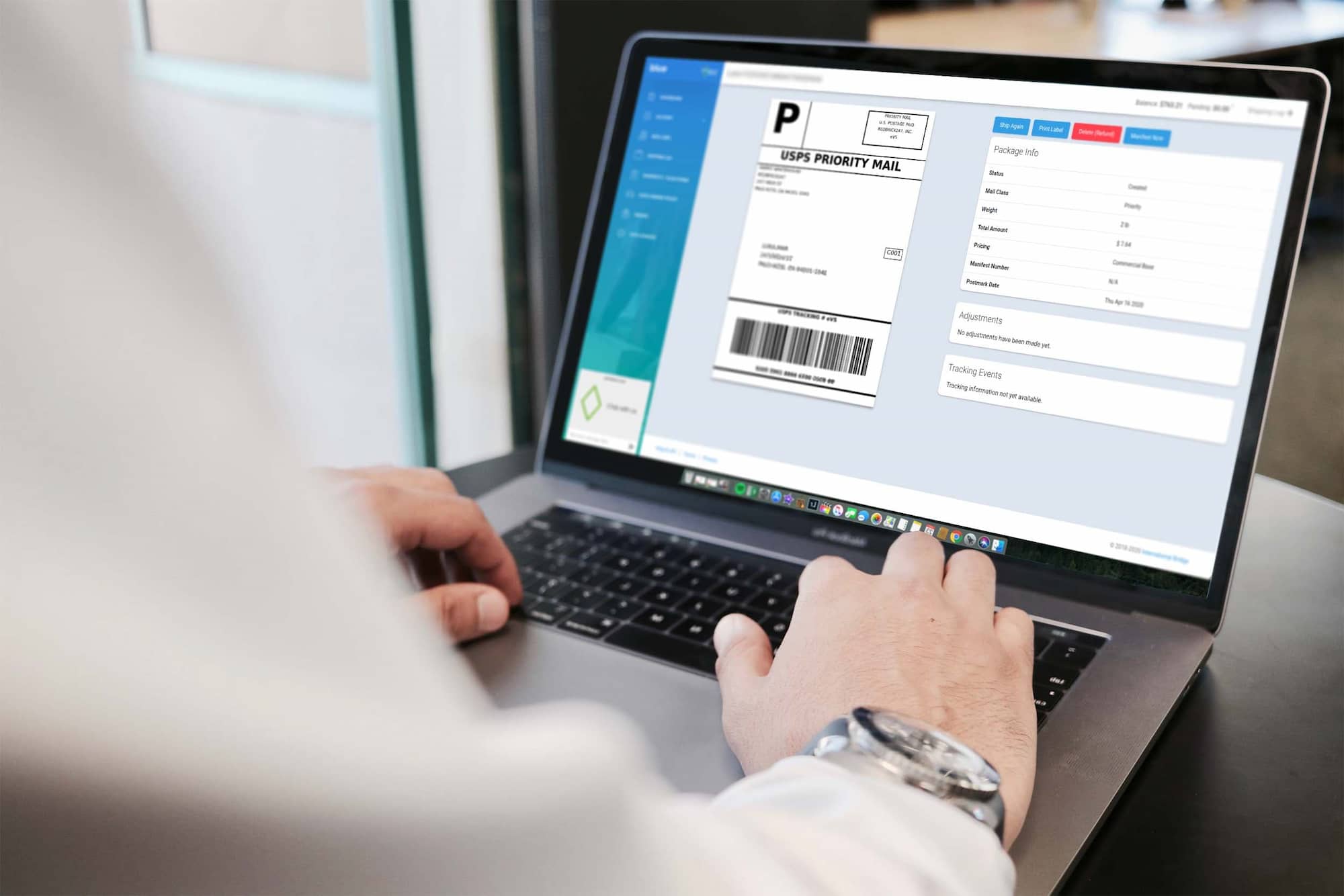 No subscription fees. No volume requirements
You can now print your own shipping labels at our cost effective rates – no subscription fees, no hidden costs! We offer you the best value for your shipping needs. Our team will work with you to understand your business and help you get the most out of our services
Free registration
Simple to start
Free to register and to get started today!

Supports eVS and ePostage 

Printer and scale integration directly from your browser

Support for all browsers and operating systems

Test it. Try it out in our test environment!
Efficient to use
Auto-Complete for domestic and international addresses
Print a batch of labels in a few clicks!
Create and print labels within seconds
Manage Pick-ups: schedule, review, and cancel
Scan-based return labels for easy returns
Review and manage Scan forms log (history)
Add several return addresses to choose from through our Address book
Budget-friendly
ePostage – Pay only for postage, no subscription fees
Simple rate shopping – lowest available rates across carriers
Automated handling of USPS label-cost adjustments
Automatic refunds for unused labels
Flexible for you
Import orders from a file or from your database
Choose from a variety of payment methods
Review and manage Shipping log (history)
Import orders and synchronize orders with other marketplaces
QR code package labeling for USPS drop-off.
Generate IB labels to use IB shipping services.
Generate various reports.
Address search by 5 ZIP digits
Technically sound
Easy to integrate API. Check out our API documentation

Two-factor authentication

"From-scratch" USPS full compliance engine (no 3rd-party APIs)

Address tool API: Built-in address validation and correction

Full-featured CRUD labels, prices, manifests, users
Reliable
ACH Pre-funding for partners

Integration and order synchronization with common e-commerce platforms

USPS GSS integration support

Package Tracking

Visit our knowledge base; Learn about industry and blue™ features which will help you grow